Emergency medical transport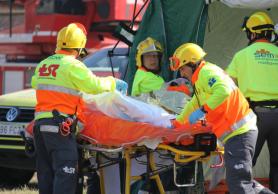 The emergency medical transport service utilises specially equipped vehicles to transport people who are sick or who have been in an accident and are in either a life or death situation or one that could result in irreparable damage to the person's health. 
This could be: 
Pre-hospital medical transport: usually the transport of a patient from the location of the emergency or accident to hospital.
Secondary or inter-hospital medical transport: transportation per a doctor's prescription for patients who may require technical-medical care enroute

from one hospital to another.
Expedited Service is triggered and coordinated by the SEM Coordination Centre.
---